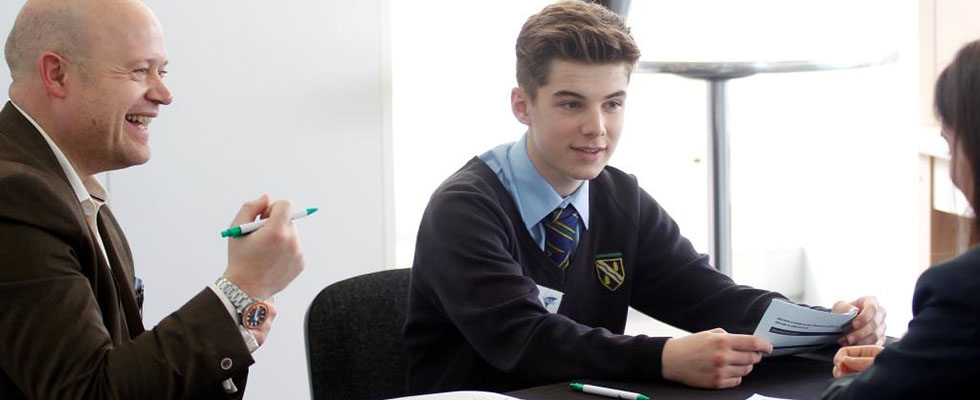 If you'd like to make a real and tangible difference to young people and their futures, then EBP can help.
We offer a huge range of ways for you, and your business, to engage with young people and meet your goals, including;
Addressing skills gaps – designing and delivering programmes/events to raise young people's aspirations, increase a range of work-related skills and raise awareness of career opportunities within specific sectors.
Student engagement and attraction – helping businesses raise brand awareness with their future workforce. Help you promote your business and its career opportunities.
Employee development and engagement – providing volunteering opportunities which enable employees to develop their own skills and increase their motivation.
Meeting Corporate Social Responsibility (CSR) objectives.
We evaluate each and every activity that we develop and deliver to provide our partner businesses with feedback on the impact it has had on young people and the difference it has made.
To find out more about how your business can get involved, click below: