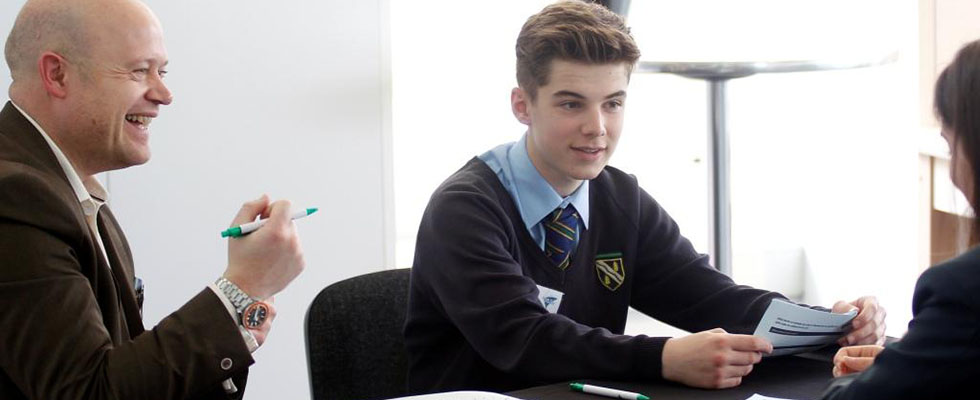 We offer
rewarding volunteering and mentoring opportunities
through one-off programmes/events or on-going projects helping to prepare young people for the world of work.
In 2016/17 our volunteers clocked up nearly 4000 business volunteer hours. Our volunteers are fundamental to our success, we would not be able to achieve what we do without the invaluable expertise and experience our volunteers provide.
Benefits to volunteers include:
Preparing and supporting our future workforce
Supporting your local community
Personal skill and career development
Opportunity to network with other volunteers
Business professionals volunteer with us across a wide variety of the programmes and initiatives we run. Volunteers can support anything from interview preparation sessions and financial awareness to supporting us by mentoring students on the Cultivate programme or judging enterprise competitions.
Contact us
If you would like to find out more about our volunteering opportunities, please contact Lesley Stewart on 01635 279245.
You can also subscribe below, to our newsletter, to keep up-to-date with our latest news, events and volunteering opportunities.