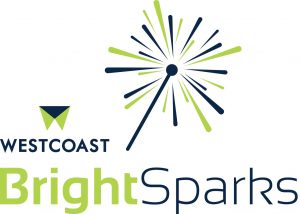 What is a bespoke programme?
We work with organisations to design and deliver programmes tailored to their individual objectives. A recent example of one such programme is the Year 8 in Technology programme we have designed and delivered in partnership with Westcoast.
Through the programme Westcoast wanted to:
Engage with local schools
Inspire young people to work in the technology sector and influence their subject choices
Raise awareness of Westcoast and the type of job opportunities they offer
We worked in partnership to create a successful three-day programme to help Westcoast achieve their objectives.
The programme was aimed at Year 8 students who are about to make their subject choices for GCSE
The programme consisted of three sessions spread over the summer term. Each session consisted of a 2-hour challenge, supported by Westcoast employees (volunteers)
Each session was run twice to maximise the number of students involved
Day 1 focussed on products and marketing
Day 2 focused on job roles, skills and qualities
Day 3 focussed on technology of the future
The programme met Westcoast's objectives so well that it was extended to include more schools in the second year of delivery and Westcoast worked with us to develop another programme stream to engage Year 10 students as well.
Watch the video below to find out why Alex Tatham, Managing Director of Westcoast, chose to work with us.
Over 90% of the students said they were inspired and motivated by the programme following each challenge day
83% increase in the knowledge about the different jobs in a technology company
Contact us
To find out more about how we could help your business roll out a similar programme or to arrange sessions for students at your school, please contact us.
Phone: 01635 279206 or email us