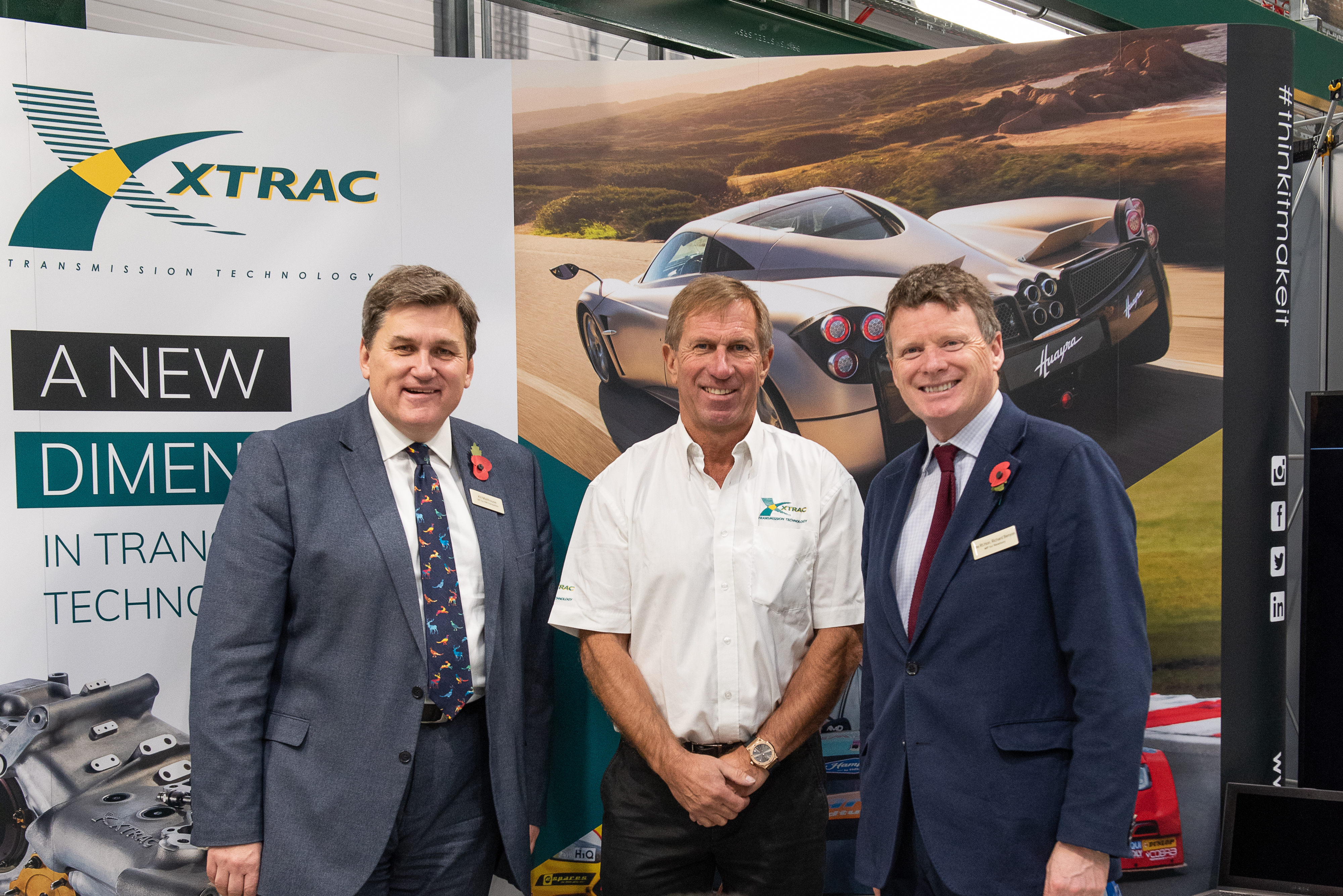 Festival of Engineering for our future engineers!
Friday 9th November sees 400 West Berkshire and North Hampshire young people come together at Xtrac Ltd, Thatcham, to celebrate and support the Government's Year of Engineering with 18 prestigious engineering companies giving our future workforce a taste of these exciting careers!
Education Business Partnership (EBP) have planned the event and will be delivering the day hosted by local MP's Richard Benyon (West Berkshire) and Kit Malthouse (North West Hampshire).
Richard Benyon, MP, said "This is the Year of Engineering I'm really keen to get the message out to young people in school now that this is a hugely exciting and very diverse sector which also offers great career opportunities – especially here in the Thames Valley."
Kit Malthouse, MP, added, "We need our Science, Technology and Engineering industries to thrive if our economy is to truly succeed in the years ahead.
"Government and business have an important role to play in making sure we have access to a rich and diverse pool of homegrown skills and talent, that's why I'm proud to co-host this festival which will help educate and inspire our young people into these fruitful and vibrant careers."
EBP would like to thank Xtrac Ltd for helping and supporting this fantastic opportunity. The festival will be held in Xtrac's new, state of the art factory space allowing 18 companies to attend and bring a variety of engaging and interactive activities for the 400 students to get involved in.
Michelle Smith, CEO of EBP, said, "This is a great opportunity for students who are about to make important subject choices for their future exams to really get a taste in a variety of careers that perhaps they know nothing about.
"Throughout the year many of our programmes including; Career Spotlights, Girls in Hi-Tech, Primary Science Challenge, Careers Fairs even our Work Experience placements have supported the Year of Engineering and help address our Skills Gap shortage by engaging and inspiring students in a wide variety of jobs in the STEAM (Science, Technology, Engineering, Arts and Maths) sector.
"The schools and businesses are really excited, we are delighted to plan and deliver this event, involving local businesses and supporting tomorrows engineers!"
Click here to find out more about the Year of Engineering
If you would like to find out more about the work we do please give us a call on 01635 279277 or take a look around our site. You can keep-up-to-date with our work on our social media channels.
Companies attending the event
Xtrac Ltd
Thames Water
Dyson Foundation
Highways England
SSE plc
Vodafone
Thatcham Research
Cirrus Logic
The British Army
R E Thompson (Vacuum) Ltd
SMI
Ocado
AWE
Education Business Partnership
Harwell RAL
Westcoast Ltd
Bloodhound SSC