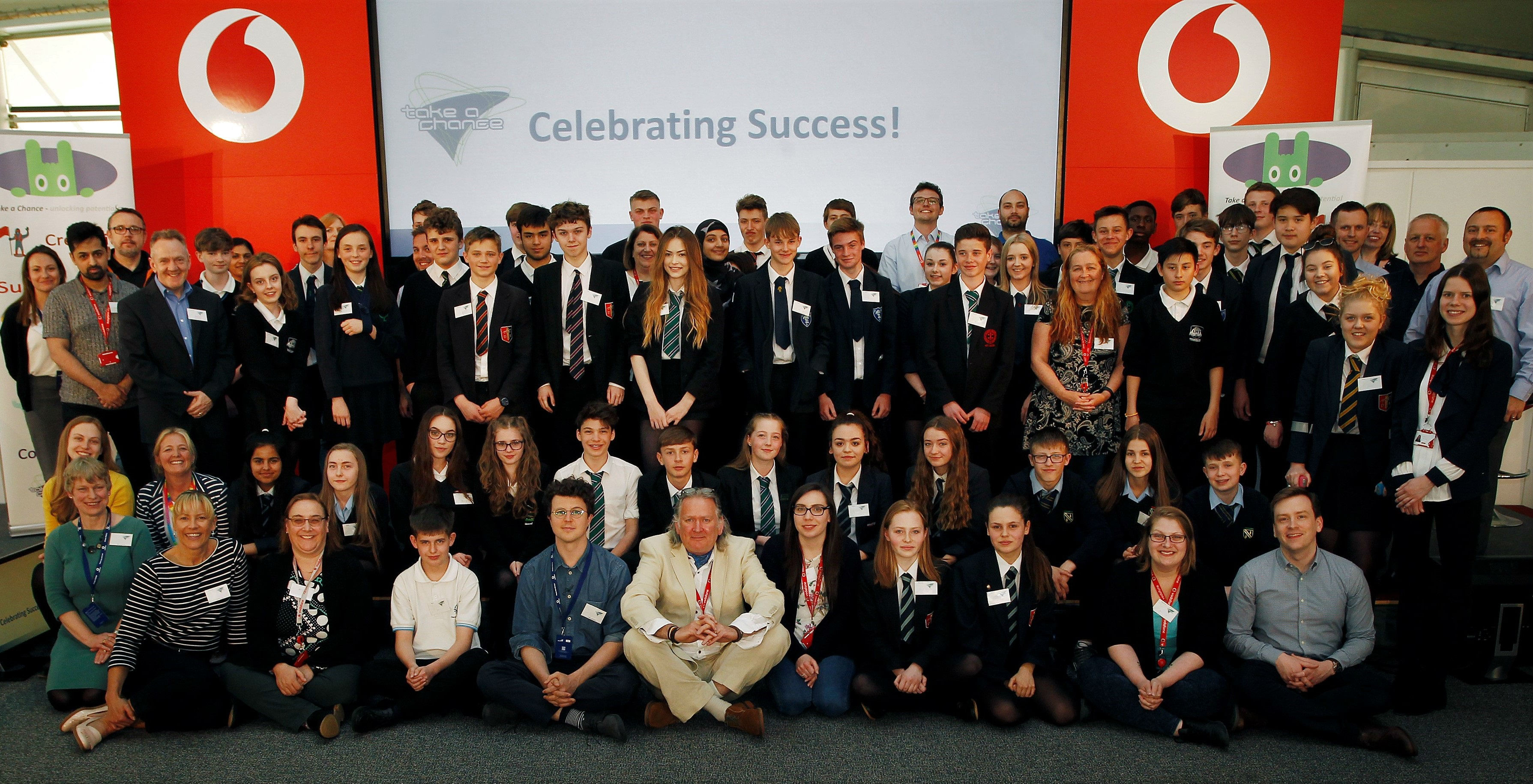 Cohort 11 Celebrate Completion of Programme
Huge congratulations to our cohort 11 (a selection of students from West Berkshire schools) who celebrated their successful participation in this year's Take a Chance Programme.
This was the conclusion to a series of mentoring sessions and workshops which we have delivered over the last academic year with enthusiastic support from a team of business volunteers and funding from the Vodafone Foundation.
Helen, Programme Manager, explained how proud she is to be involved in running Take a Chance, " It's heartening when a student says, "So, so, so amazing! Changed me as a person" about participating in the programme. What a great reward for Business Buddies to see the difference they have made, as the 11th cohort of students leave Vodafone HQ with more confidence and self-belief, as well as improved skills to give them a better chance of future success."
Find out how your business could support a programme like this or how you could volunteer and help make a difference to young people's lives.