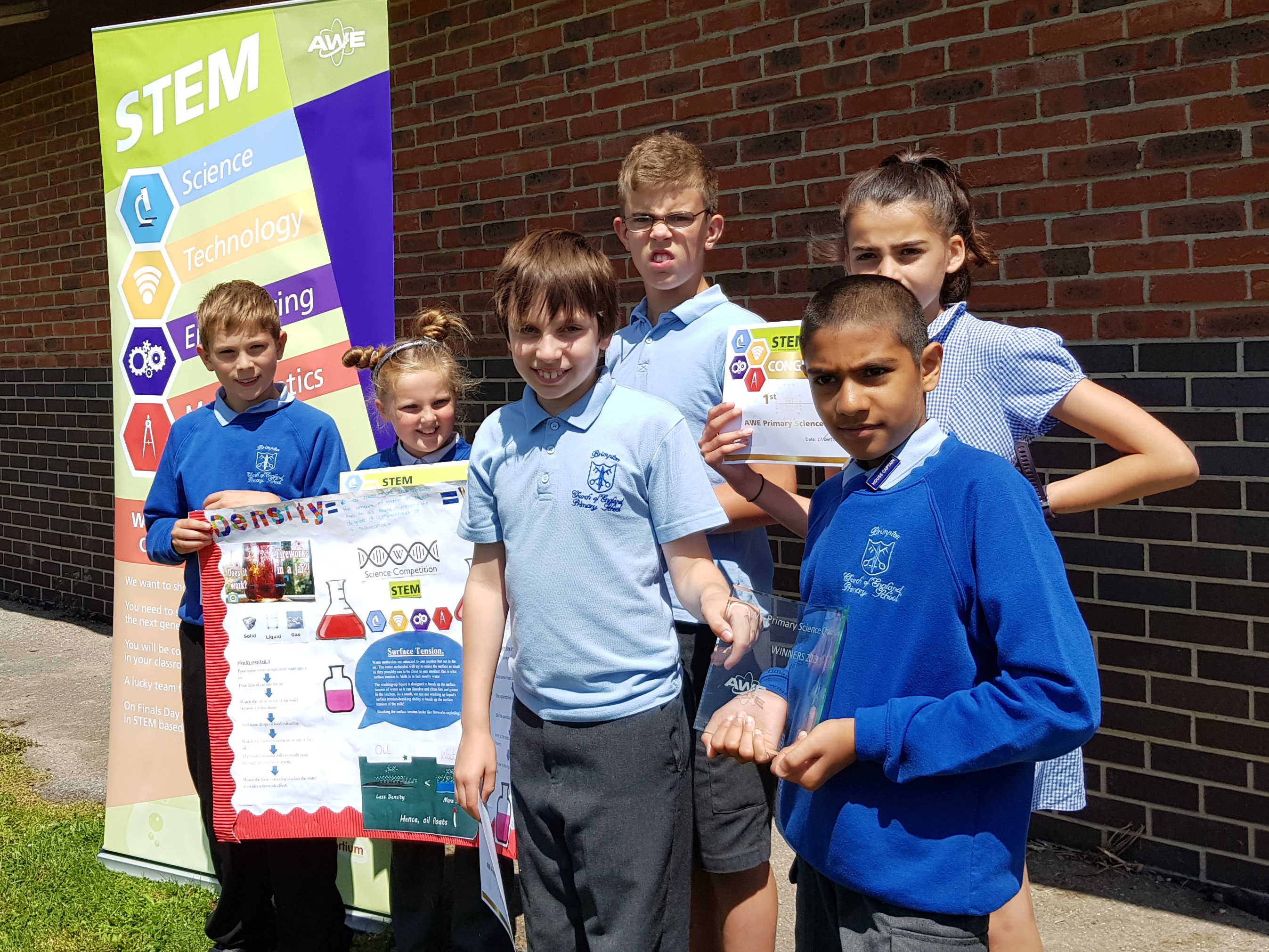 Brimpton bring home the trophy!
Eight local primary schools demonstrated their Science skills at our Primary School Science Challenge Final, a long-term project designed to get young people interested in and motivated by the exciting world of science.
Prior to the final, AWE who sponsor the programme, visited eight West Berkshire primary schools, where their graduate Scientists worked with pupils demonstrating science in action. The got involved with a variety of science experiments including: creating rainbows in jars, paper helicopters, water candles and looking at light refraction. Pupils were then invited to develop their own experiments to show a scientific idea or solve a scientific problem.
At the Grand Final, teams from each school presented their own experiments to a panel of AWE judges who scruitinised the experiments and the science behind them. The overall winning team was Brimpton CofE Primary School with their Fireworks in a jar experiment.
To find out more about our programmes and what we can do to support your school/business please call 01635 279277.