 Encouraging youngsters to save with JNBS!
Junior Newbury Building Society (JNBS) is a chance for youngsters to start saving on a weekly basis at school!
JNBS is one of our extremely successful programmes run in partnership with Newbury Building Society, where branches are currently opened in primary schools throughout West Berkshire and South Oxfordshire. Year 6 cashiers are trained to run their branch regularly and encourage and help the younger children to save their money where it is then transferred to the bank in their own bank accounts.
We have recently been interviewing Year 5 applicants who wish to be the next cashiers, giving children the experience of filling in application forms and having interviews. Successful candidates get to take part in a training day in September at their local Newbury Building Society, where they learn all about becoming a cashier and working in a bank, ready to set-up their branches.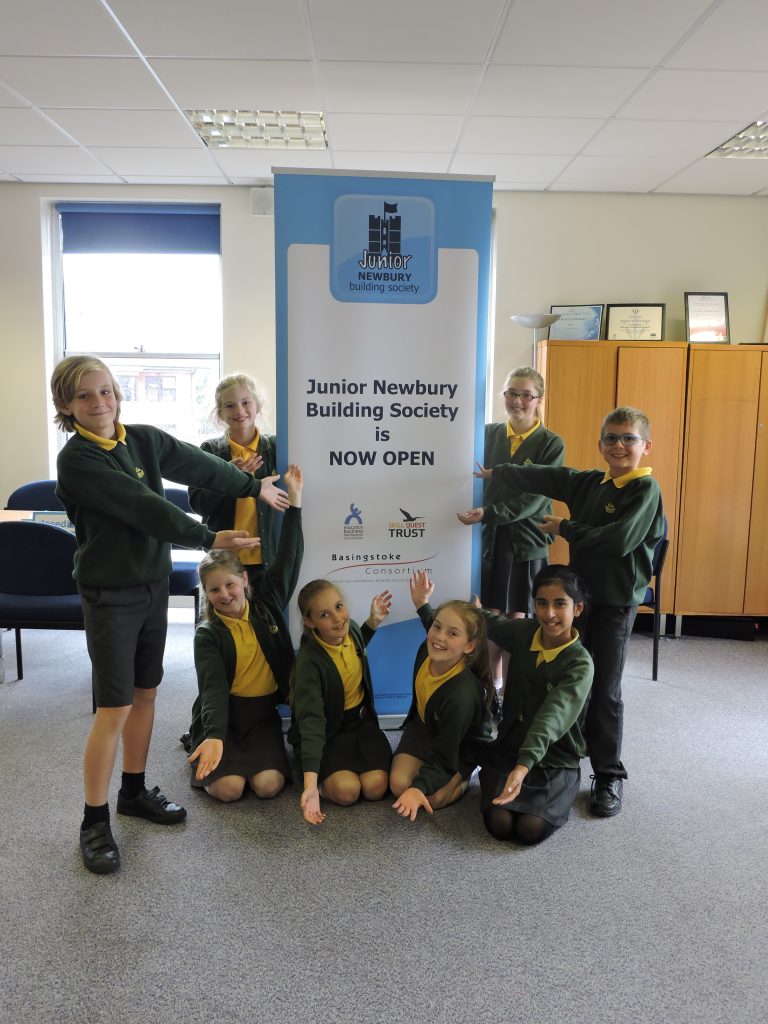 Find out more about our Primary School workshops here or give us a call on 01635 279277.