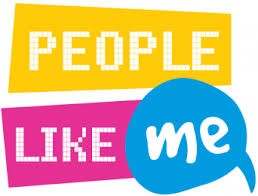 Over the last two terms we have delivered 'People Like Me' workshops (a campaign designed by Wise) to 2,500 Year 8 and 9 students from 16 Secondary schools from Swindon through to Reading.
People Like Me is the revolutionary approach that uses a carefully designed quiz to help young people see themselves working happily and successfully in a career in science, technology, engineering or maths (STEM).
The workshops enable young people to find out more about their own attributes and identify which STEM related field they are best suited to, showing students there is a STEM role for everybody!
"We were delighted to be able to deliver these workshops and help inspire and educate so many young people about the variety of jobs available. We were able to teach them more about themselves and where they could fit into the rapidly changing world of STEM."

Joanne Ramshaw, Project Officer
One teacher commented,
"More sessions are needed like this to raise aspirations and allow students to understand the options available to them."
Find out more about the workshops we run here, or how we our going further, to educate our young people about the ever changing world of technology here or alternatively give us a call on 01635 279277.