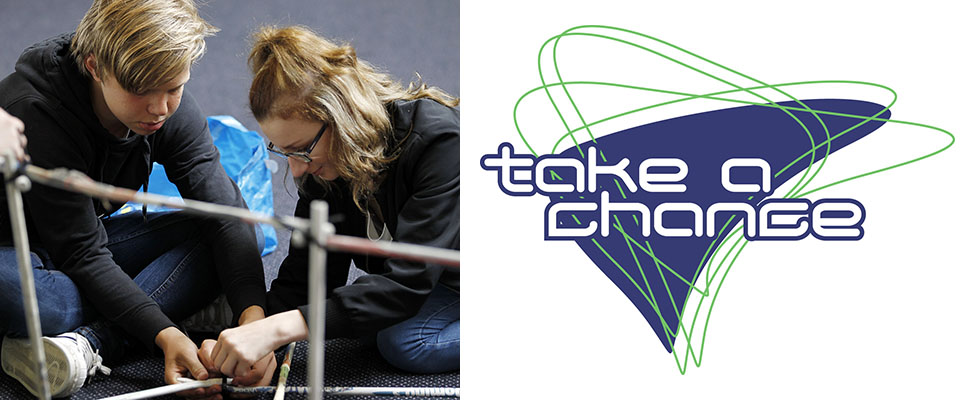 What is the Take a Chance Programme?
We delivered Take a Chance from 2007 to 2019 as one of our flagship coaching and mentoring programmes to develop young peoples' skills. The series of school buddy sessions and workshops at Vodafone Newbury HQ were designed to build students' confidence and raise their aspirations, as well as improving their work-related skills and awareness of future career possibilities.
We completed the 12th year of the programme in 2019 when our funding partnership with the Vodafone Foundation came to an end. From its launch in 2007, the programme benefited over 5,500 students through in-school workshops and annual Skills Days from which more than 600 students were selected for the full programme. Over 400 Vodafone business volunteers (Buddies), many signing up year after year, gave an impressive 11,600+ hours to inspire young people to take on challenges, to believe in themselves and achieve more.
Take a Chance made a significant difference to both the students and Vodafone Buddies who participated:
93% of student alumni surveyed strongly agree that TaC made a positive difference to their lives
92% of buddies said involvement in the programme made their working life more fulfilling through making a difference
Congratulations to Cohort 12 students for completing the final programme. Here they are celebrating their successful participation in Take a Chance. We wish them and all other programme alumni success in the future!
Contact us
To find out more about how you/your business can work with EBP to inspire our future workforce and support young people, please email info@ebp.org.uk or phone 01635 279277