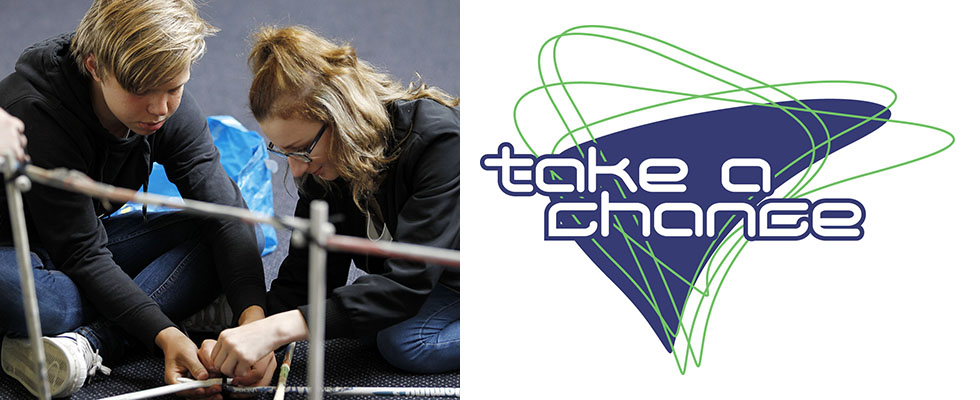 What is the Take a Chance Programme?
The Take a Chance programme is one of our flagship, coaching and mentoring, programmes designed to develop young peoples' skills. The programme inspires and motivates students to fulfil their potential for success in school and beyond.
Students take part in 5 all-day workshops and 6 school buddy sessions, covering areas such as:
Working with others
Learning styles
Presenting for impact
Time management
Positive thinking
The programme is in its 11th year and is fully sponsored by the Vodafone Foundation. Up to 60 students in year 10 and 11 are selected from schools, across West Berkshire, and supported by Vodafone Business Buddies helping them grow in confidence as they practise and develop life and work-related skills.
Take a Chance makes a significant difference to both the students and Vodafone buddies who participate:
93% of student alumni surveyed strongly agree that TaC made a positive difference to their lives
92% of buddies said involvement in the programme made their working life more fulfilling through making a difference
Well done to Cohort 11 for completing the Take a Chance Programme. A total of 56 students were coached and mentored over a year of workshops to inspire, motivate and help them fulfil their potential. We wish you all future success!
Contact us
To find out more about our Take a Chance programme and how we can help your business, school or college inspire and motivate our future workforce, please contact Helen Roy.
Phone: 01635 279210  or email us